By Lynne McCall, Institutional Advancement Director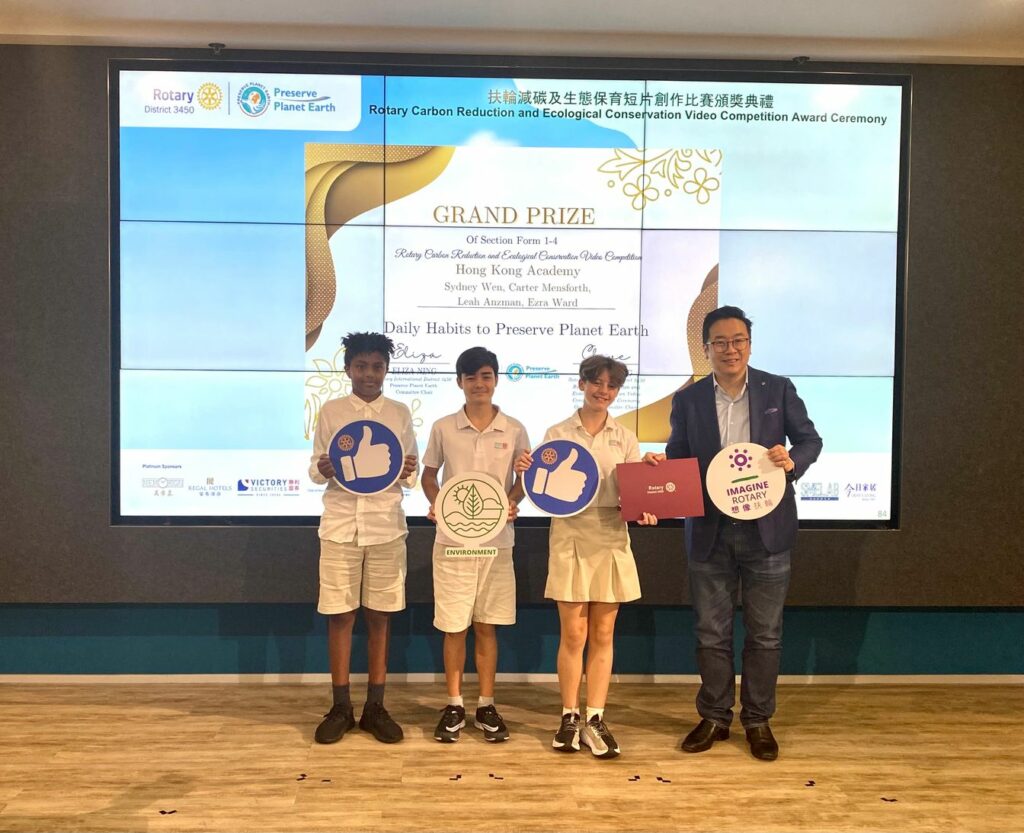 As a globally-minded international school, Hong Kong Academy places sustainability at the core of who we are and how we operate. We are proud to be part of a wider community of schools and organisations that are fostering environmental stewardship and engaging in responsible action. By embedding the United Nations Sustainable Development Goals into our curriculum, we provide opportunities for students to understand and find innovative solutions to local and global challenges.
Inspired by our mission, we continuously look for ways to practically apply principles that promote and expand environmental stewardship. These principles help us to reduce our carbon footprint, engage students as agents of change and promote curiosity and action across the community. We were therefore delighted to participate in the Preserve Planet Earth competition as it gave our students the opportunity to showcase some practical carbon reduction tips which anyone can implement by making small adjustments to their daily routines. 
Congratulations to Grade 6 and 7 HKA students Carter, Ezra, Leah and Sydney and their HKA mentor Jen Wong whose video entry 'Daily Habits to Preserve Planet Earth' won Grand Prize in the Secondary School, Year 1-4 category. The video link is being featured in 350 MTR stations around Hong Kong to drive awareness and promote action. The team was also awarded HK$8,000 in prize money which will be allocated to the HKA Annual Fund. This year's Annual Fund donations will help HKA refresh learning spaces and renew learning resources to ensure that our equipment and collections represent and appeal to our diverse student body, and to further develop how we promote individual and group learning and foster student agency.