By Sophie Oxford, Secondary School Visual Arts and Design Teacher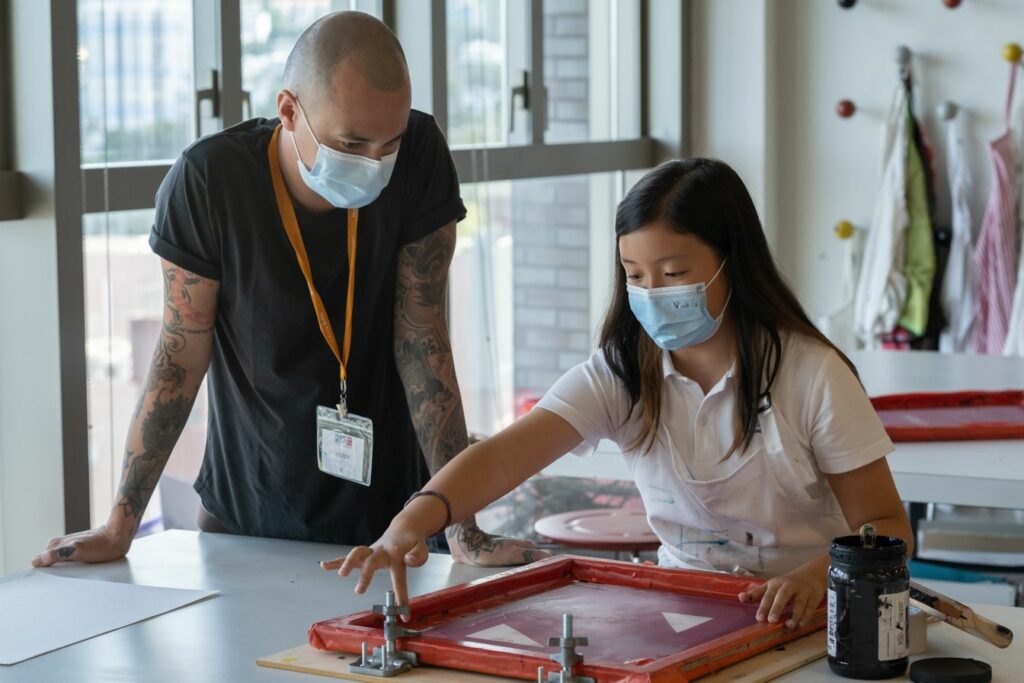 Grade 9 Visual Artists were excited to have the opportunity to attend an on-campus workshop with visiting artist, Hughie Doherty, from Print House Hong Kong. Students have been designing and creating their own poster artwork based on different quotes about art and change, as part of their 'Power of Words' Unit. In this workshop students enjoyed screen printing their designs and experimenting with two-colour printing as well as testing different compositions and colour combinations. They were appreciative of having the extended time to explore different possibilities and to extend their understanding of this exciting practical process.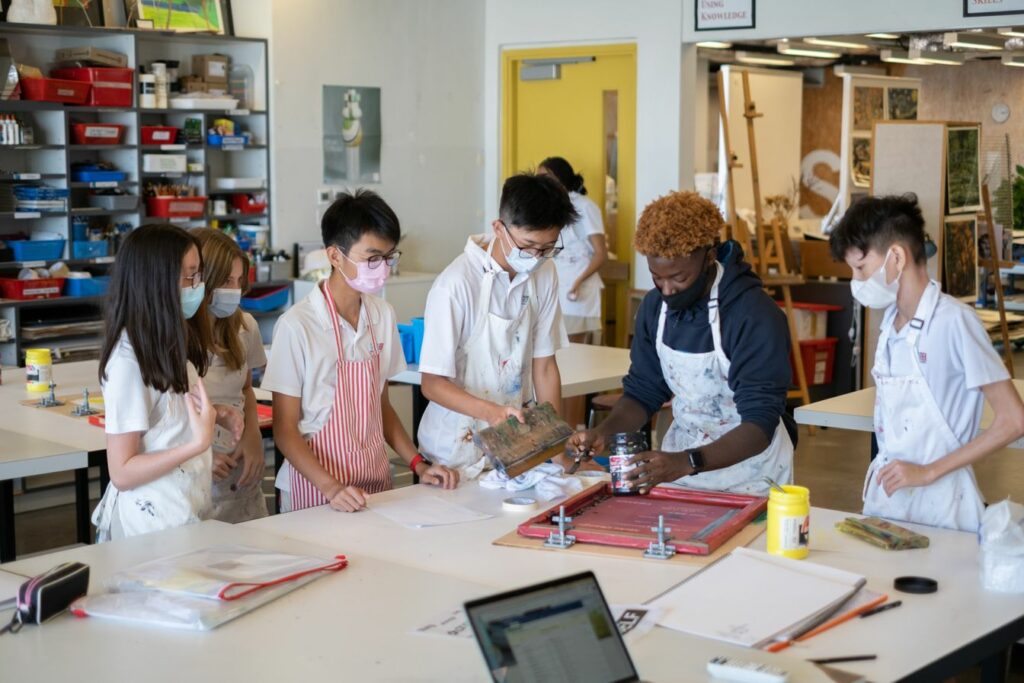 We are thankful for Hughie's expertise in explaining the screen-printing process, as well as his sharing of his art experiences and skills. Students will be applying the skills learnt in this workshop to their poster artworks, as well as an upcoming project with the theme of 'Social Justice' and repeat patterns. Look out for their artwork exhibited around our international school! Thank you to Hughie for his time and well done to our student artists for the development of their skills and artistic mindsets.