By Charles Bedford, Grade 12 Parent and HKA Board Member
HKA Theatre Teacher Darren Scully's scholastic production of Kindertransport by the playwright Diane Samuels must be seen as a capstone achievement in a storied career. At HKA's spectacular theatre this week, Scully has marshalled prodigious talent in acting, set design, music, visuals and production to pull off a stunning adaptation of Samuel's painful and poignant recounting of mother daughter relationships set against the stark historical backdrop of the rescue of Jewish children from Nazi Germany.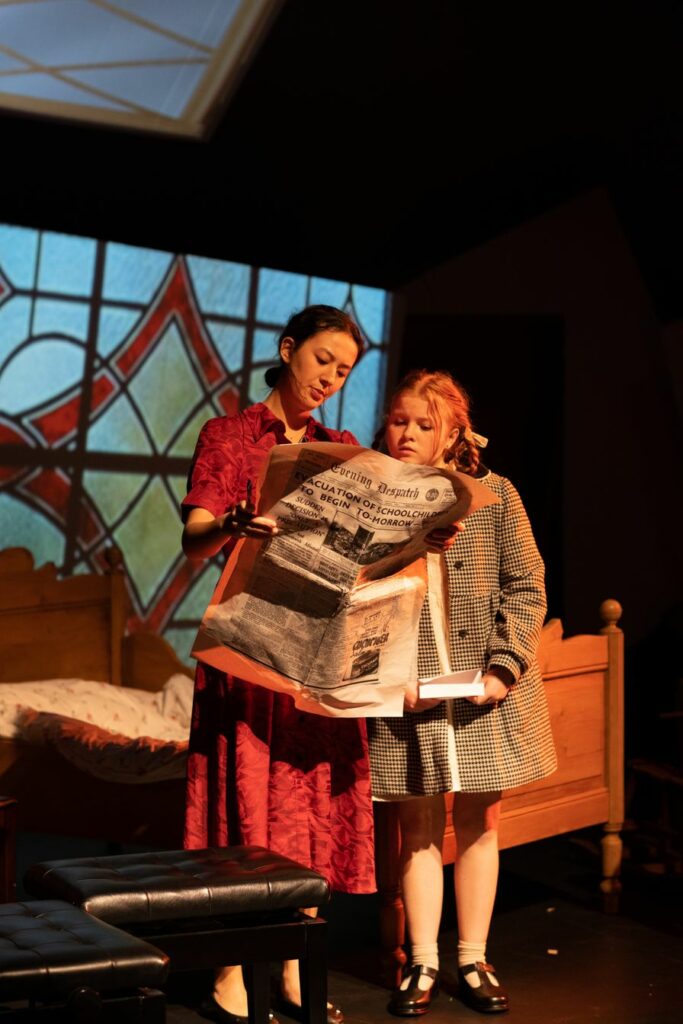 First, HKA's theatre is built-for-purpose for this intimate play. The sound, lighting, and set place the audience in the middle of the action. Innovative projection panels host haunting images of war and animation. Sound effects and lighting turn the whole room into a train station and then back to an intimate and well-lit quiet attic. The music drives the action like a great rock and roll drummer—never overpowering but clearly setting the pace. Scully's small team pulls off incredible creativity with immaculate execution. These production values deserve a two year run, not just two days. This is a team that is going places.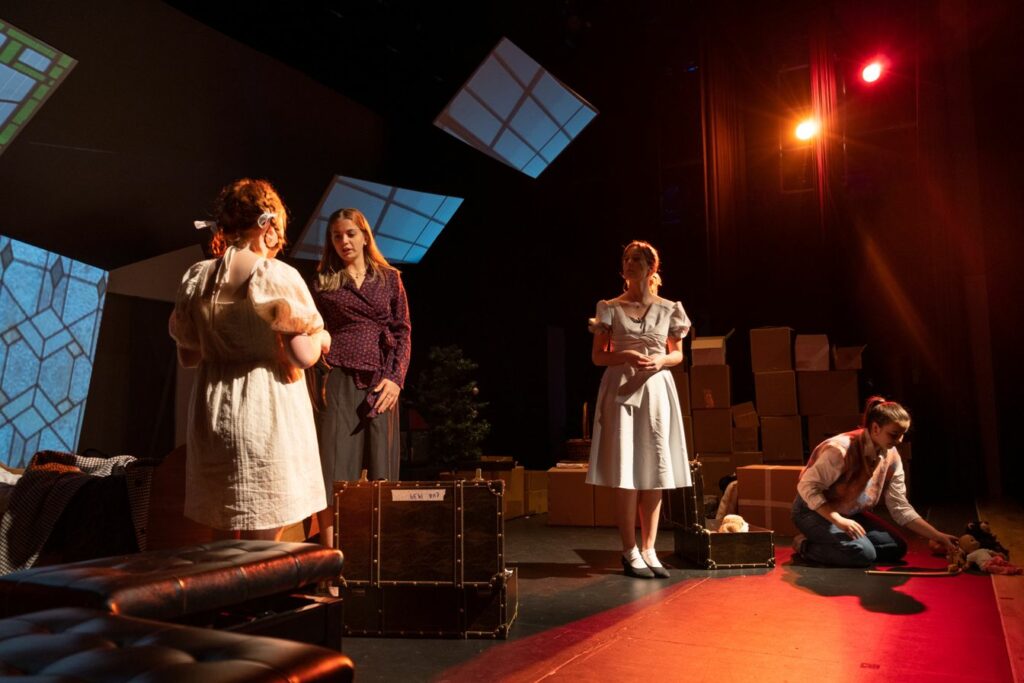 Samuel's script comes alive in the hands of an ensemble cast comprised of seven IB Diploma Theatre students, six women and one man, as they explore the nuances of families under tectonic strains trying to remain true to themselves but always knowing that their choices were going to end poorly, no matter what. Across three generations, skipping across the decades and using multiple versions of the characters, the cast mashes up time and destiny to bring the audience into each of the rich and rough moments of these women's lives.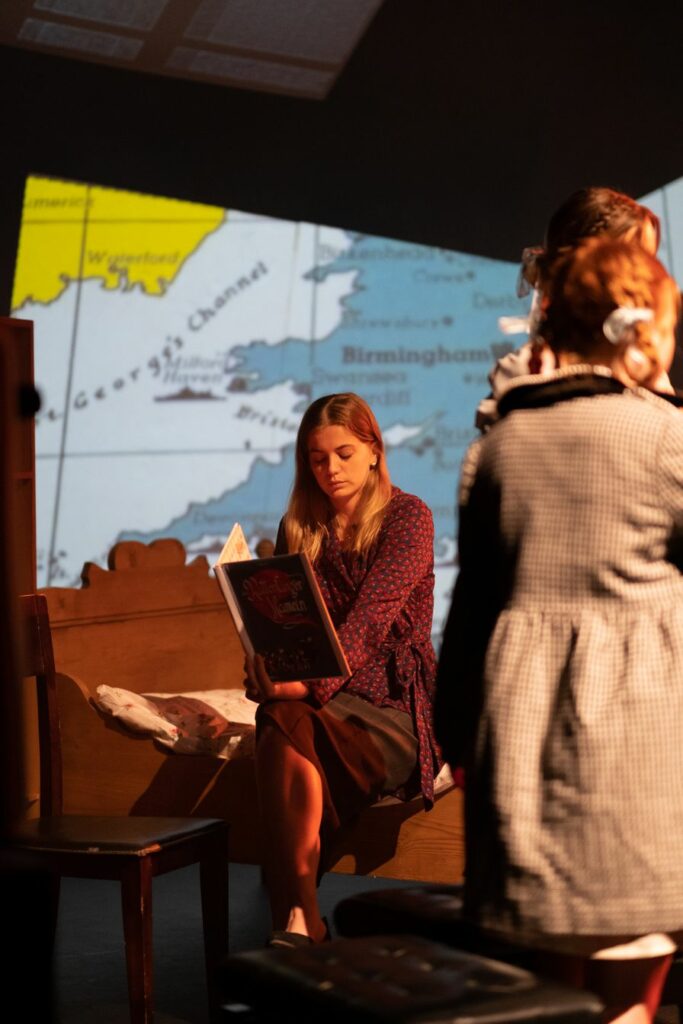 Alex M. plays the young Eva, on the eve of departure out of Germany, a confused and scared 9 year old that will never reconcile what has happened to her. Eva is the victim of the play's original sin, for which all will pay a terrible psychic price. Alex captures the innocence and fear of a child abandoned and then found, torn between countries, languages and families and forced to make choices that no child should have to make. The sin, while all the more painful for being committed by fear of the coming Nazi rise, rests squarely on the shoulders of Eva's well-off mother, Helga, played with patrician elegance by Carter B. Helga commits the sin and then pays for it with years in the concentration camp, watching her husband walk into the gas chambers and ultimately by trading the love of her daughter for the life of her daughter. Carter shows a mother's single-minded determination to push Eva into caring for herself and delivering her into safe hands. And her trauma prevents her from understanding what she has done 8 years later when she asks a different child to rejoin her.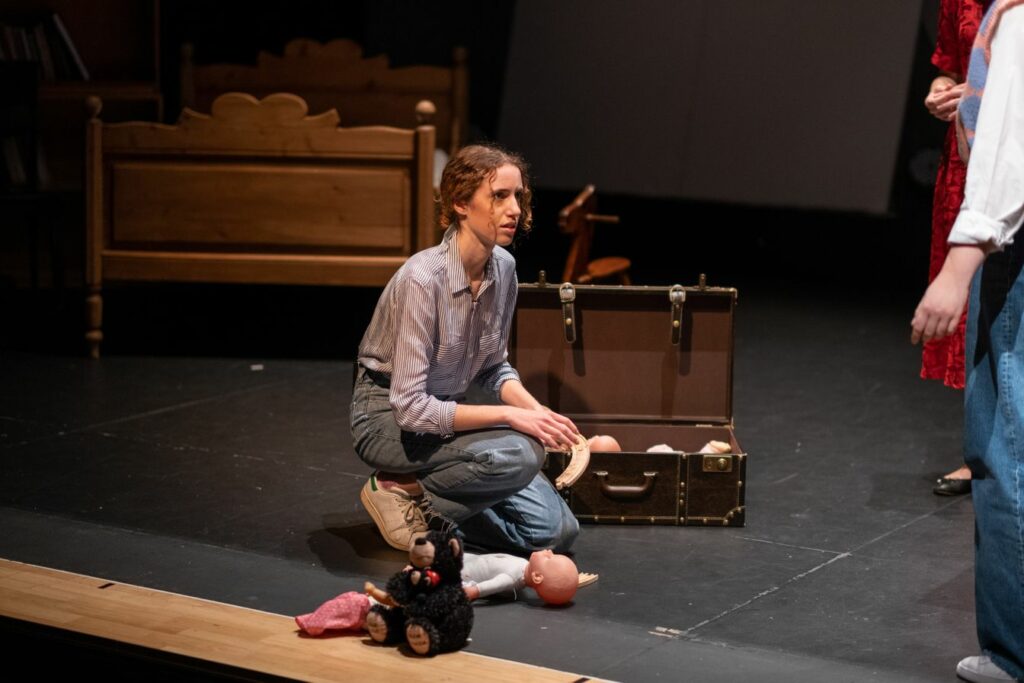 Eva/Evelyn's impossible choice is dissected by the brilliant performances of Elle S. and Emily L. as the teenager and mother. They lay out in detail the wrenching decision of a 17 year old (coincidentally, the age of all the cast members) to stay with the only mother she can really remember, rejecting the faint memory and Helga's terrible story. The choice shows on Emily's and Elle's faces and hands and voices as a reflection of their torn souls. And the attempt to bury the shards of her soul in a tin in the attic finally comes out to damage another generation as Sonja L.'s bewildered, rebellious and angry Faith, Evelyn's daughter, discovers that her mother is not who she thinks she is. Sonya's Faith pushes for accountability and hints at reconciliation, but ultimately leaves us unsatisfied and unresolved with the dilemma of choices.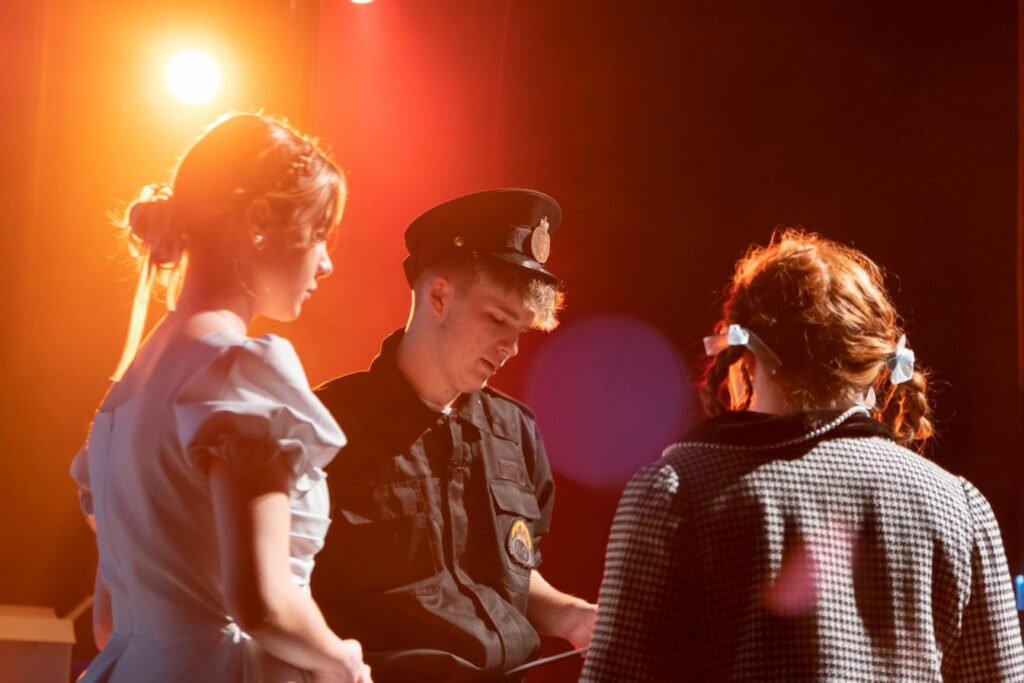 The play is punctuated and geo-located by the meter provided by Ben S., playing a variety of German and UK officialdom with a kinetic, kind and comic energy. It's a welcome relief from the spitfire and unsettling dialogues that harken back to Burton and Taylor's Who's Afraid of Virginia Woolf. Jasmine C., playing two versions of Eva's adopted English mother, Lil Miller, is one of the true surprises of the evening, transforming herself with a few small movements every time she crossed the mid-line of the stage from a young hostess of the refugee eager to play her role in the life of this lost child, into the grandmother who wonders how things could have gone so wrong despite all of her love. Jasmine's subtle deployment of physical theatre cues up the audience more than a spotlight can achieve.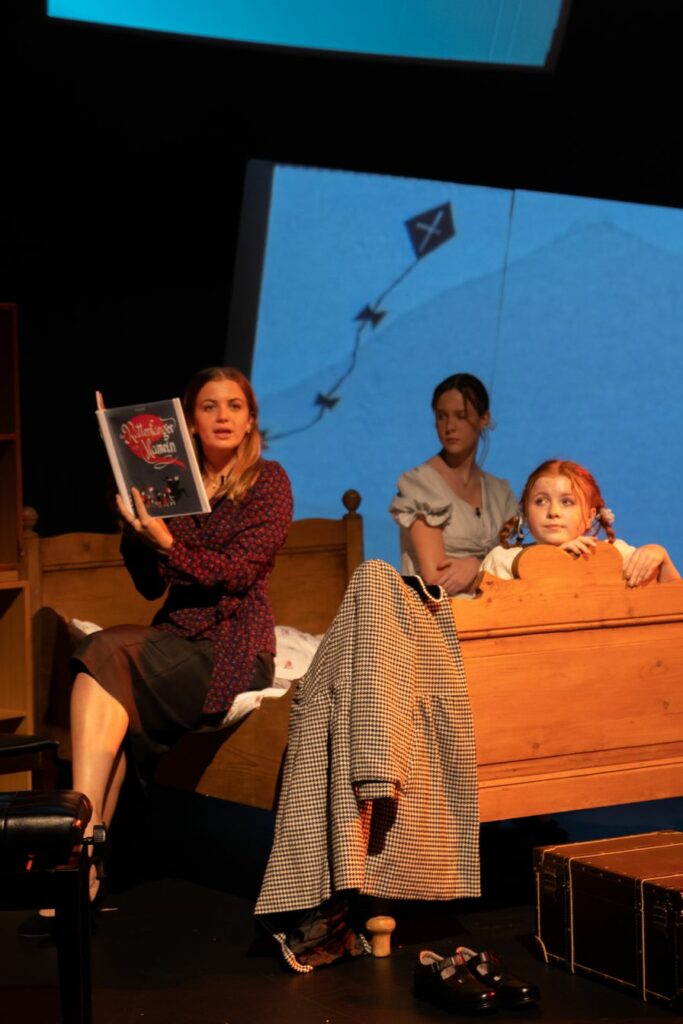 Kindertransport is hard work for a cast and crew, but Scully's small troupe has pulled off something truly special in a corner of Hong Kong that is increasingly known for its creativity. This production is not for the faint of heart, and will gnaw at the conscience, making us search back for decisions that could have been better, and for remedies to save our future. Helga, Eva and Lil played their lives out the best they could, but still paid deeply for the consequences of their choices.
This event was held under Hong Kong Academy's 'Temporary Place of Public Entertainment Licence'. In accordance with the Government's Cap 599F and Cap 599G, all performers have undergone double swab Covid-19 testing and submitted negative test results within the past few days in order to perform mask free.