A Building for learning
At HKA, our campus is a key component in our captivating learning environment. Built to enhance the learning experiences of every child, nurture a strong sense of community and contribute to environmental sustainability, we have been intentional about the ways in which our physical structure helps us deliver our mission. As you move throughout the building, you can see learning in action in classrooms, open spaces and outdoor playscapes. The campus reinforces the principles that have always been paramount to the school – valuing collaboration in the learning process, cultivating creativity and exploration in every child and engaging the community.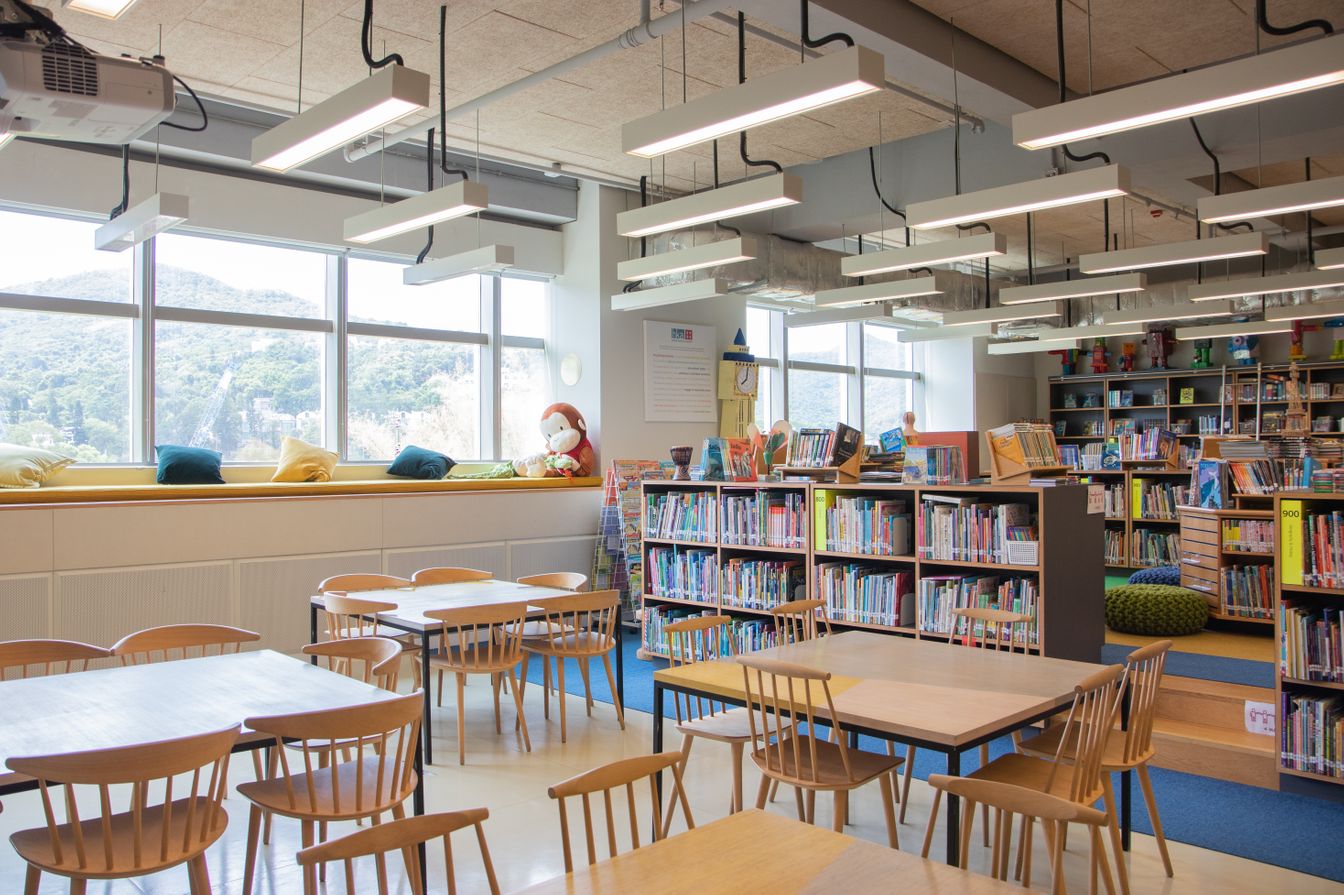 PROMOTING INNOVATION AND BELONGING
Every space on our state-of-the-art campus has been designed to spark curiosity, creativity and critical thinking. Primary and Secondary School classrooms have distinct characteristics which are developmentally appropriate and encourage children to flourish, and our two-story library has cosy reading nooks, study spaces and dedicated areas for online research. Specialist spaces are built to provide authentic environments in which students can challenge themselves as scientists, artists, designers, performers and athletes. From our 350-seat theatre with professional-grade equipment to our science labs outfitted with both instructional and experimental spaces, these specialist areas encourage students to extend themselves in pursuit of their interests and passions. We also have dedicated, purpose-built areas for the delivery of counselling, speech and language and occupational therapy sessions. During break and lunch times, students have a number of options for outdoor play and recreation and our cafeteria provides a flexible area in which children can eat and socialise together. Click here to view our interactive campus map.
ADULTS AS LEARNERS
As a school that believes every community member is a learner, we have designed learning spaces to cater to our faculty, staff and parent communities. In our professional learning centre, we regularly hold workshops and parent education events; our cafe provides a space for parents to meet with staff members as well as one another; and we also have quiet working space available for parents located above the cafe.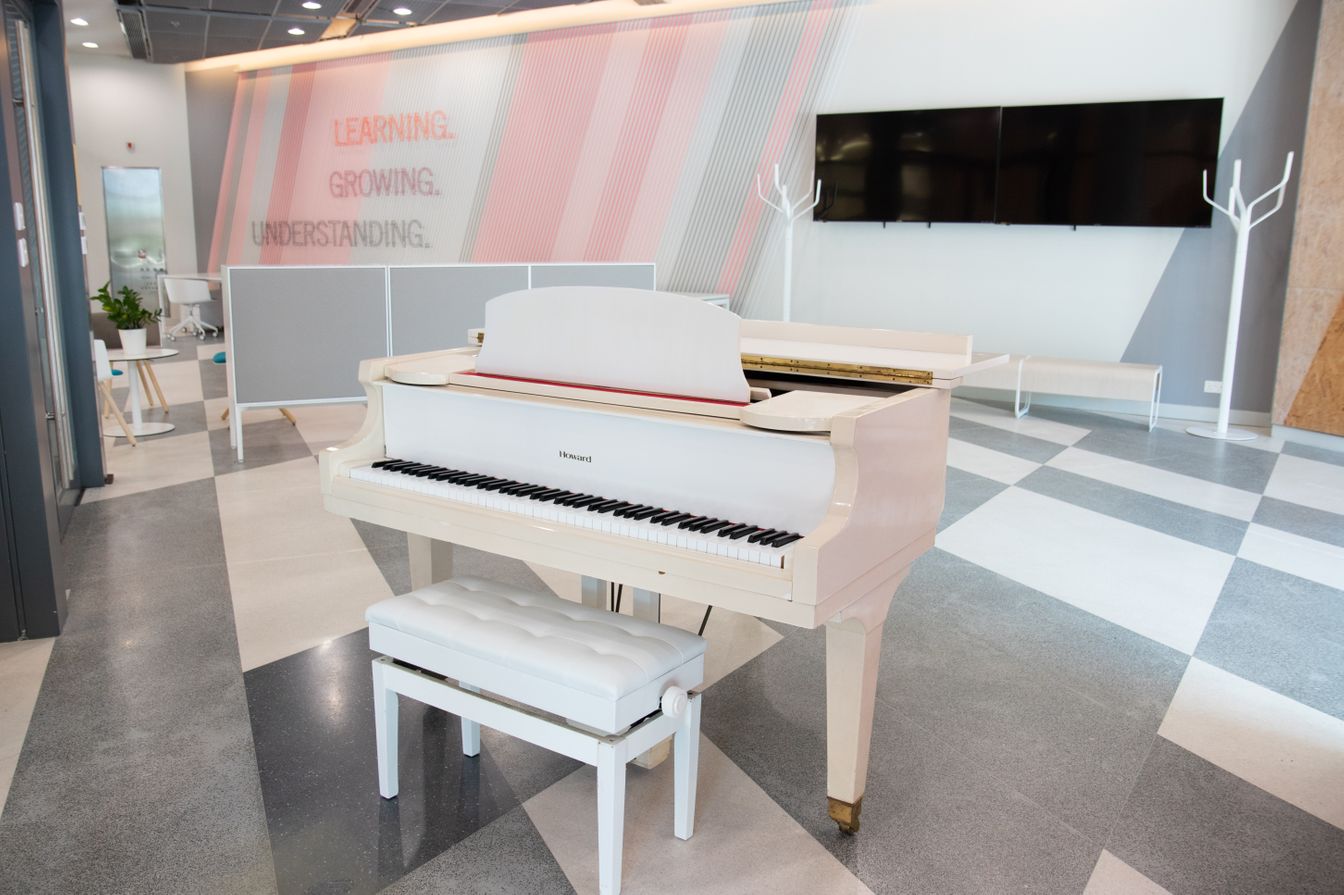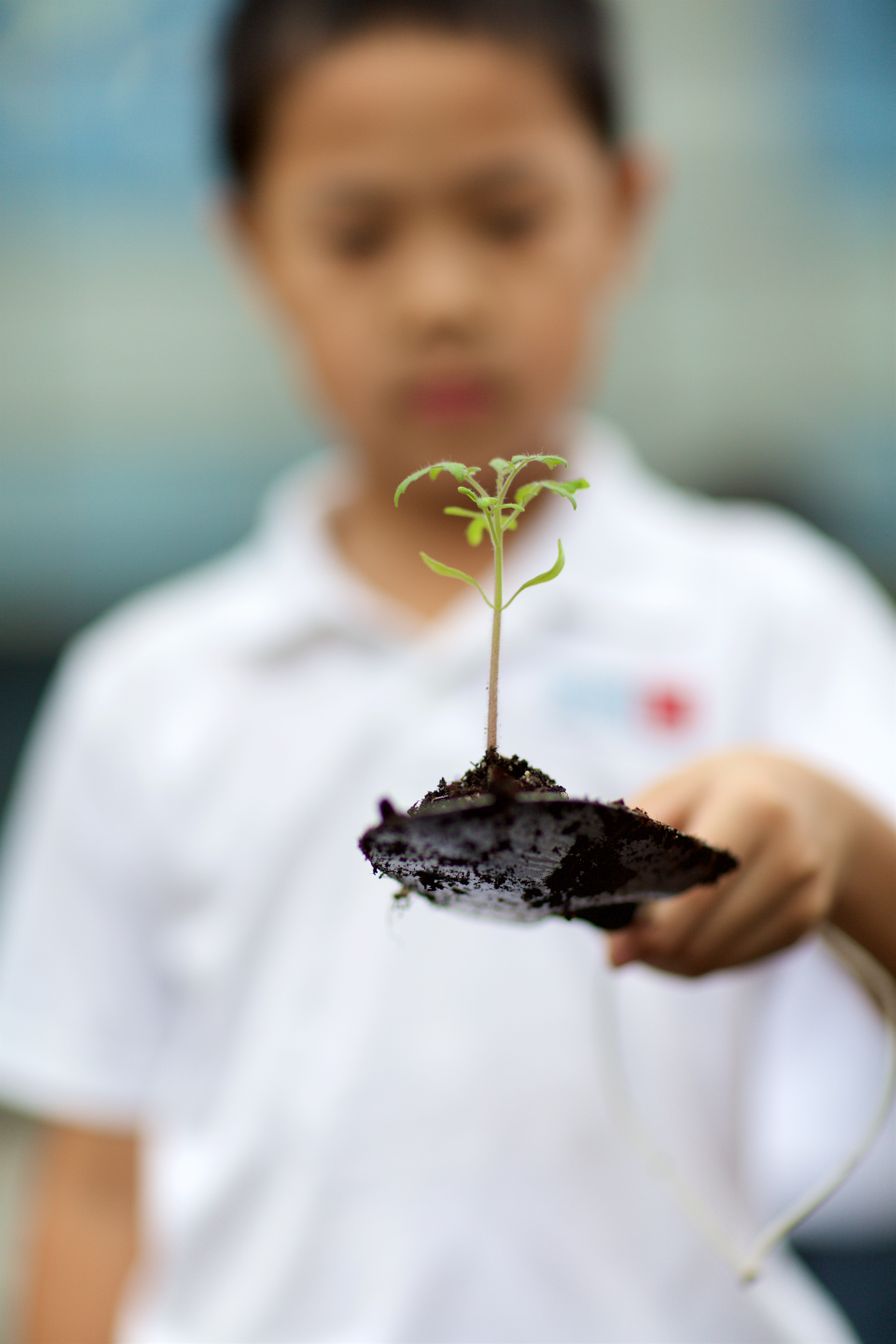 Gold BEAM status
SUSTAINABILITY IN ACTION
Our campus is a leading example of its type in southeast Asia and adheres to an internationally recognised system, BEAM Plus, developed by the Green Building Council of Hong Kong. This system assesses and certifies the environmental performance of new buildings in Hong Kong and HKA has been awarded Gold BEAM status. In addition to achieving resource conservation, environmental sustainability and cost savings, the building also has many features which promote the health and wellbeing of those on site and are used as teaching tools by students monitoring energy usage and recycling success.