Learner Support
As a leader in inclusive education, HKA is one of the few schools in Hong Kong that seeks out and celebrates students with diverse learning needs, providing a learning environment that integrates them into the mainstream classroom.
Our approach to inclusion is based on the fundamental beliefs that all children have gifts to be nurtured and celebrated, can learn in one environment, collectively, collaboratively and to their mutual benefit and deserve the opportunity to fulfill their greatest potential. This commitment to inclusivity begins with our youngest learners and extends through to graduation. For our students at every age, our learner support programme provides them with the resources they need to succeed and thrive in our international setting.

LEARNER SUPPORT
PHILOSOPHY
As we live in a world in which diversity is a fundamental feature of every society, we believe students should learn in an environment that mirrors this reality. We challenge, motivate, educate and support each child to achieve to their fullest potential socially, emotionally and academically in accordance with their individual abilities and learning styles. And we act and interact with empathy, embracing and recognising the contributions of each individual to our entire community.
INCLUSIVE TEACHING IN ACTION
All teachers at HKA receive regular, ongoing professional development to support their instruction within an inclusive school and this rich professional learning is essential to our commitment to being a pioneer in inclusive education. Our faculty strive continually to improve their ability to teach in inclusive, differentiated classrooms. To deliver a rigorous and inclusive curriculum within our dynamic learning community, subject area specialists and dedicated Learner Support professionals collaborate to ensure that they are fully equipped to nurture students with different learning profiles and needs in their classrooms. Throughout the school, these teams of teachers work closely with one another to co-plan, co-instruct, co-assess and co-reflect, ensuring that all students are reaching their potential.

Learn more about inclusion at hka
When our Admissions Committee discusses all of the information gathered on an applicant, they look to ensure balance and diversity within the classroom, and that resources are available to meet every student's needs. Contact our Admissions Team to learn more about our year round application process.
Learn more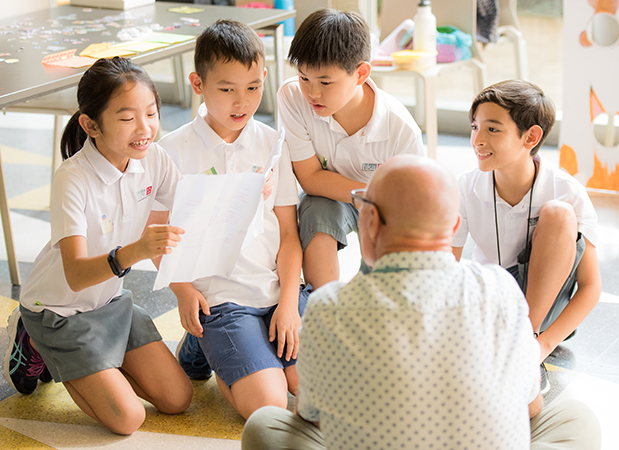 No questions matching current filter