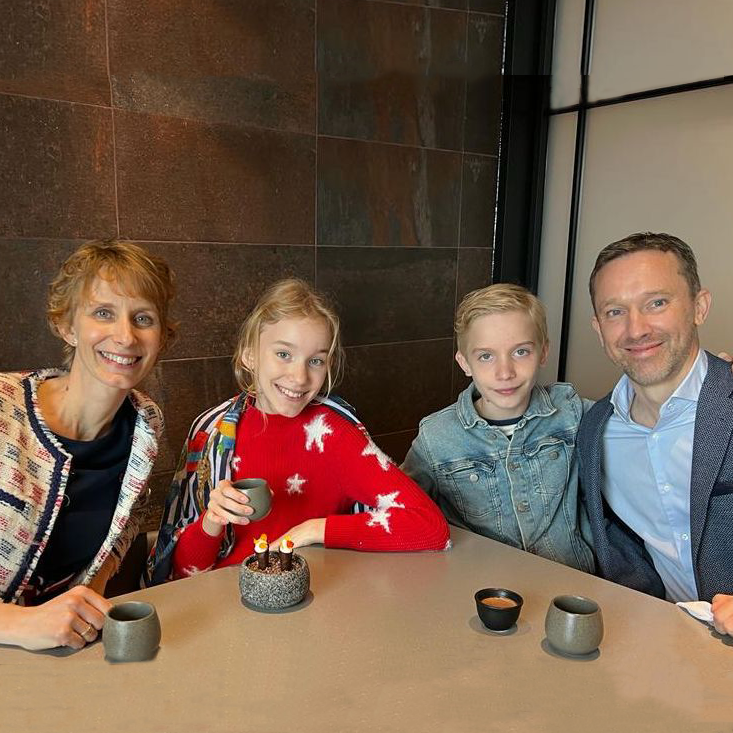 Jos and Josien Kruisman
We remember our children's first day at HKA very well. They were full of excitement while waiting for the school bus, not only because it was their first day at a new school in a new country but also because they had to learn a new language from scratch as they didn't speak any English at that time.
Google translate was a great help in the first few days, but with the huge support and commitment of the learning support team, their classroom teachers and their classmates, the children made enormous progress with their English language skills and confidently made new friends. They were able to fully participate in class within a few months of joining, and, at the end of the school year our daughter signed up to present in the school theatre as part of the Grade 5 exhibition. For us this was the ultimate proof that she felt confident with communicating and expressing herself in the English language.
Not every day was easy, however, we are very grateful to HKA for giving our children this life changing experience in a safe and encouraging environment. As we move on from Hong Kong to our next family posting our children are proudly looking forward to joining their new school as proficient English speaking students and IB learners.