By Stephen Dare, Head of School with an interview by Ritzy 
Thank you to all faculty, staff, students and parent ambassadors whose continued dedication and excellence make HKA's winning International School of the Year so fitting. Congratulations to Ms Teresa Tung for winning Principal of the Year, and a special thank you to everyone who voted for us!
I am pleased to share my recent interview with Ritzy below.
---
Ritzy School interview: Hong Kong Academy's Head of School, Mr Stephen Dare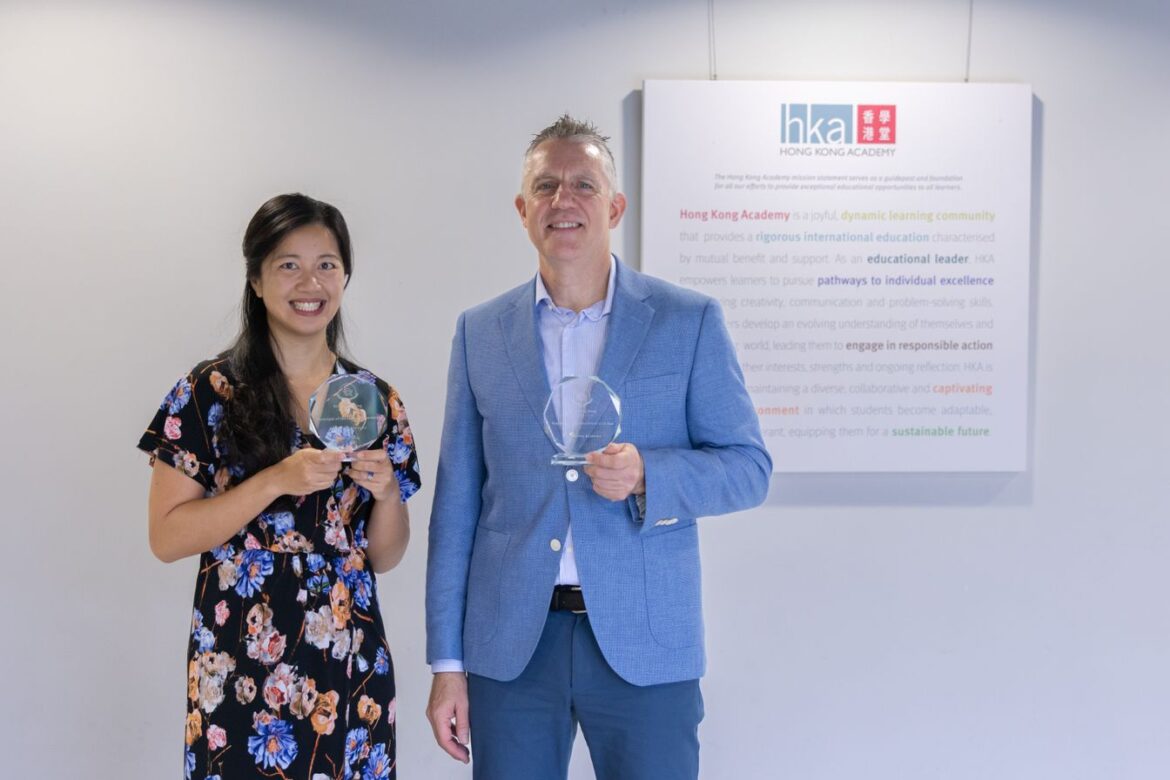 And the results are in! Winning the prestigious Hong Kong International School of the Year category and Secondary School Principal of the Year award in the first-ever Ritzy Education Awards 2022 is 
Hong Kong Academy (HKA)
. To commemorate the occasion, Ritzy speaks to Mr Stephen Dare, Head of School, about his role as the headmaster, life at HKA and what's in store for the school in the coming years.
Born and raised in the UK and trained as an early years teacher, Mr Stephen Dare worked at a number of international schools before he moved to Hong Kong. Upon interviewing for Head of School at Hong Kong Academy 12 years ago, he was captivated by the community almost immediately. "I was struck by the energy of the community and their passion for the school," he recounts.
Being a Head of School was always in the works for Mr Dare. In his first year of teaching, he already had an idea in his mind that he one day wanted to become a leader at a teaching institute. As he began to better comprehend what that would entail, he realised it would take a lot of work — "but I love education and stuck with it," he smiles. After being an early years teacher, he became Head of a Preschool, then subsequently became Head of two different international primary schools. This was followed by a role as a superintendent of a larger Pre-K-through-12 school, and finally, Head of School at HKA.
When asked about his typical day as the leader at HKA, Mr Dare replies that there is no such thing as a typical day. "As Head of School, you spend a lot of time engaged in ongoing educational and operational projects, as well as strategic development," he comments. "We are always looking to improve and grow and move things forward. Sometimes you plan your day and sometimes the day plans you!"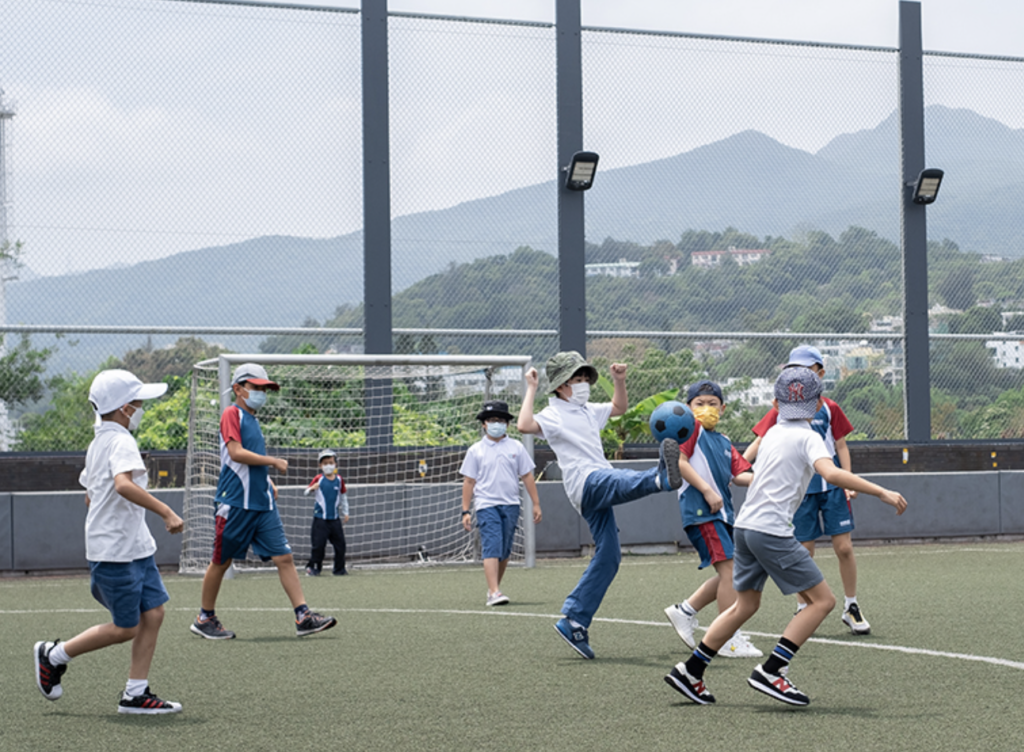 While there is no set plan, Mr Dare makes sure to have some sort of community involvement every day. Whether that involvement is morning traffic duty, being a mystery reader with Pre-K students, meeting with HKA's parent committees, supporting the school's weekly faculty professional development training or meeting with the secondary school student council, he maintains that it is vital to stay connected to what is happening. "I'm always accessible to students, faculty, parents and staff," he concludes.
This year, Mr Dare completes his 12th year as Head of School at HKA. He is proudest of the community's resilience and ability to work through some very challenging times. "What's most important to us to maintaining a sense of our identity as a community and supporting the students through disruption," he says. "These past two years, we've had to keep the sense of vision and big picture to balance the day-to-day challenges of living through Covid."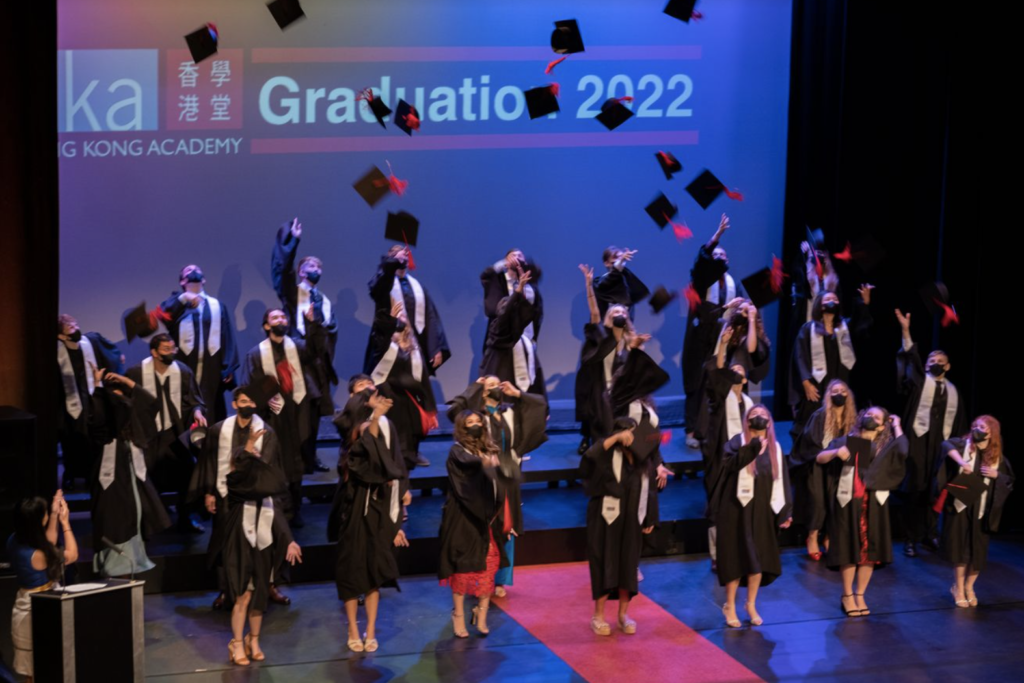 Going forward, Mr Dare has big plans for HKA. He mentions three key terms — identity, transitions and outreach. Currently, HKA is accredited by CIS and WASC and will begin its next accreditation cycle, which will take about 18 months. The school and its wider community will refresh its mission statement and core values to ensure they continue to reflect its vision.
Lastly, for parents who want to help their children apply to international schools in Hong Kong, Mr Dare has a few handy tips. "Take your time to understand the different curricula and programmes available and what might best suit your child's learning style as well as your future family plans. Go and visit the school and take time to get to know them, walk the corridors and observe how it feels to be there." HKA, for example, is community-led and driven. Parents are often attracted to the fact that the students are all very friendly and will approach and engage with visitors. Student-led learning is also highly encouraged and prospective parents will find students working with their teachers in the classrooms, but also more independently in break-out areas around the campus.
About Hong Kong Academy (HKA)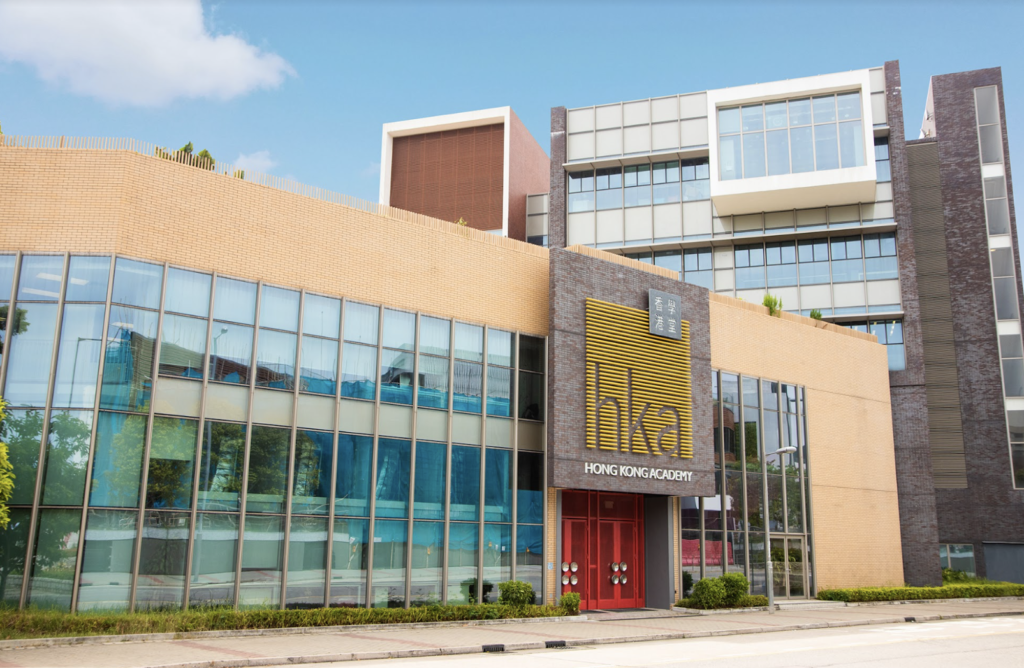 A non-profit international co-educational day school for students ages three to 18 in Hong Kong, Hong Kong Academy was founded in 2000 by Teresa Richman and Ben Frankel. It was originally located in Wan Chai and Kennedy Town, and eventually moved its campus to its permanent award-winning location in Sai Kung in 2013. HKA is one of only eight, fully-authorised IB World Schools in Hong Kong and offers the Primary Years, Middle Years and Diploma programmes. All students graduate with an HKA Diploma and the Global Citizen Diploma credential, and the majority also sit for the IB Diploma Programme.
Original interview can be found here.