HKA Merit-Based Scholarships
The Hong Kong Academy Scholarships Programme is designed to promote and celebrate the diverse range of skills students bring to our community. Scholarships are available to recognise the talents students demonstrate in the pursuit of their pathways to individual excellence. We encourage students who are exceptional and dynamic global citizens to apply for these scholarships. Applicants may demonstrate aptitude and commitment to their communities through leadership, academics, sports, arts and/or service.
Level of Awards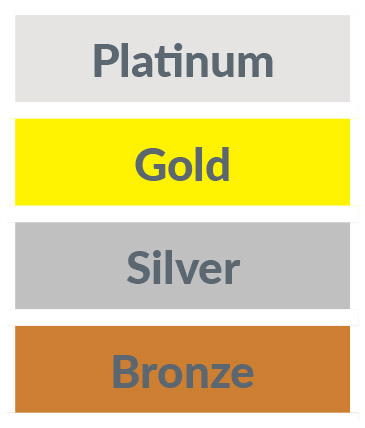 Award covering 100% tuition fees and capital levy

Award of HK$150,000 towards tuition fees

Award of HK$115,000 towards tuition fees

Award of HK$75,000 towards tuition fees
Up to five platinum and a limited number of gold, silver and bronze scholarships will be awarded each academic year.
Criteria
Applicants must:
Be applying to enter Grade 6, 7, 8, 9 or 10 (Years 7, 8, 9, 10, 11) as a new student to HKA.
Have excellent academic grades, teacher references and attendance records.
Demonstrate evidence in a field of excellence which will enhance our dynamic learning community, such as:
mathematics,
STEAM (Science, Technology, Engineering, Arts, Mathematics),
languages,
coding/programming,

public speaking,

humanities/social studies,

sports,

visual and/or performing arts.
Leadership (e.g., innovator, creator, entrepreneur)
Community contributions and service

Be fully committed to attend Hong Kong Academy for the duration of their Secondary School studies (from admission to Grade 12 graduation).
Indicate acceptance within one week after notification of the scholarship award.
Application Process
Interested candidates can apply by submitting the following documents:

HKA Scholarship Application Form and HKA Admissions Application
A personal statement about the commitment, inspiration, challenges and achievements the candidate has experienced through the chosen discipline
Copies of awards, certificates or other recognitions
Recommendation from a teacher, mentor or other supporting individual
A video recording where appropriate, e.g. a music, drama or athletic performance
A portfolio where appropriate, e.g. visual arts, design, innovation, community service
Shortlisted candidates may be invited to interview with the HKA Scholarship Committee. Scholarship awards will be announced at the discretion of the HKA Scholarship Committee.