PRIMARY YEARS
Through a rigorous international education, we empower our students to become self-directed communicators, collaborators and contributors.

Student inquiry at HKA is purposeful and authentic. Through our Primary Years programme, students are encouraged to seek out problems and explore viable solutions through every unit of inquiry. By asking questions of personal and shared significance, HKA students build an individual and collective understanding of themselves, one another and their community. Inquiry is built upon meaningful contexts, allowing students to make connections between their learning and local and global opportunities and challenges.

In every classroom, teachers construct positive, caring and engaging cultures anchored by mutual respect. Students develop their identities as members of a learning community, believing that they have the capacity to drive the change they want to see in themselves and their environment.

THE Building blocks of learning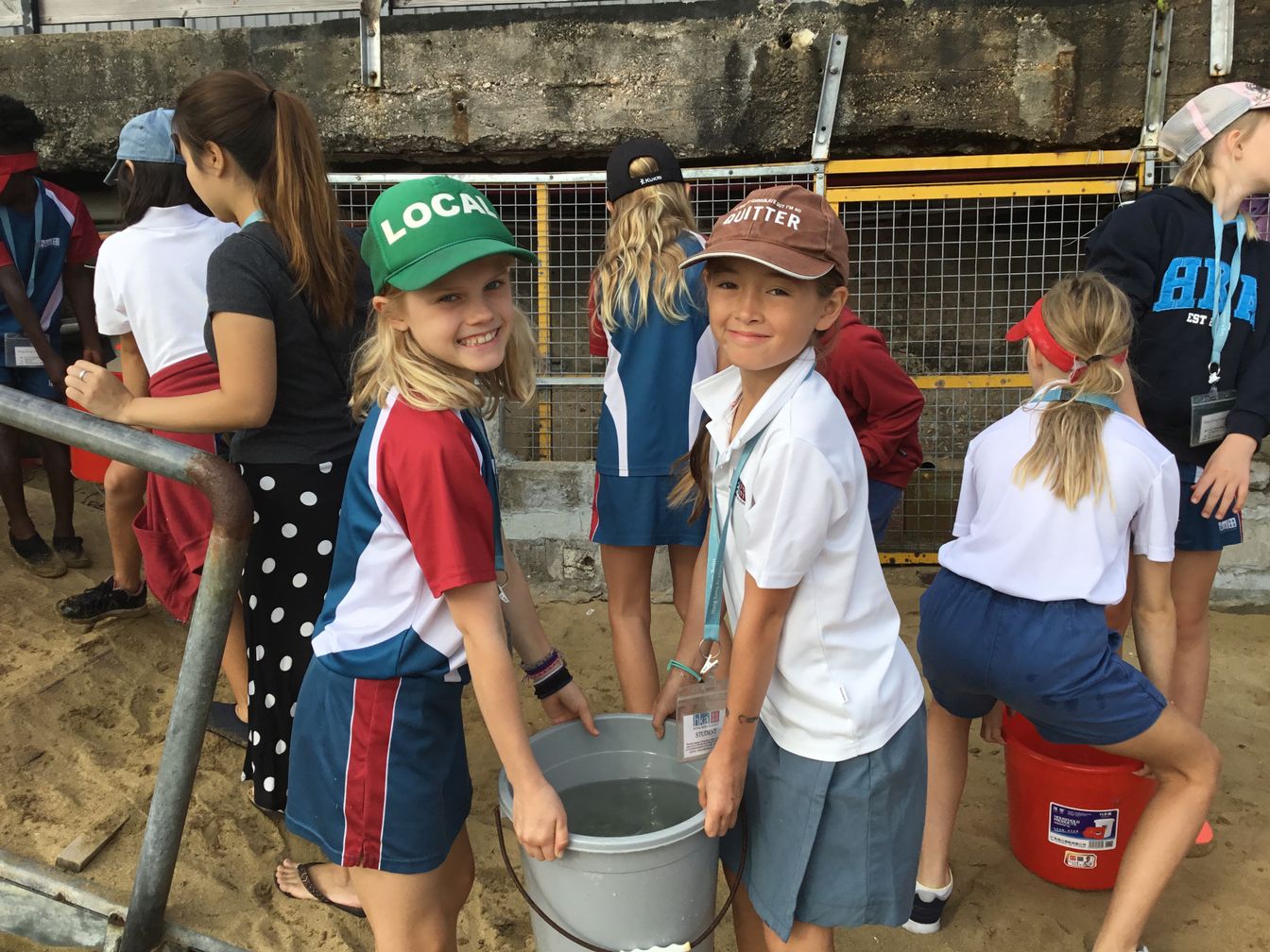 At HKA, the curriculum is designed to encourage students to make connections and apply skills across a variety of contexts. At every grade level, students are invited to develop their conceptual understanding through the exploration of developmentally-appropriate issues and ideas. Our teachers use external standards and benchmarks alongside International Baccalaureate Primary Years Programme (IB PYP) planning frameworks to create grade level expectations and develop units of instruction. Students also gain meaningful and significant entry points into understanding the world around them through guided access to digital media that represent a wide range of perspectives.

Primary Years students engage in rich and complex thinking during dedicated mathematics and literacy lessons, with the progression of learning clearly articulated across each grade level. As they weave their knowledge and understanding in these areas into their explorations within each IB PYP unit of inquiry, students have an opportunity to actively strengthen and apply their thinking as mathematicians and communicators.

Our specialist programmes are designed to further enhance this integrated approach. In visual arts, music, literacy information technology (library), technology, physical education and Mandarin, Primary Years students are able to develop complementary skill sets that equip them for their learning journeys to come.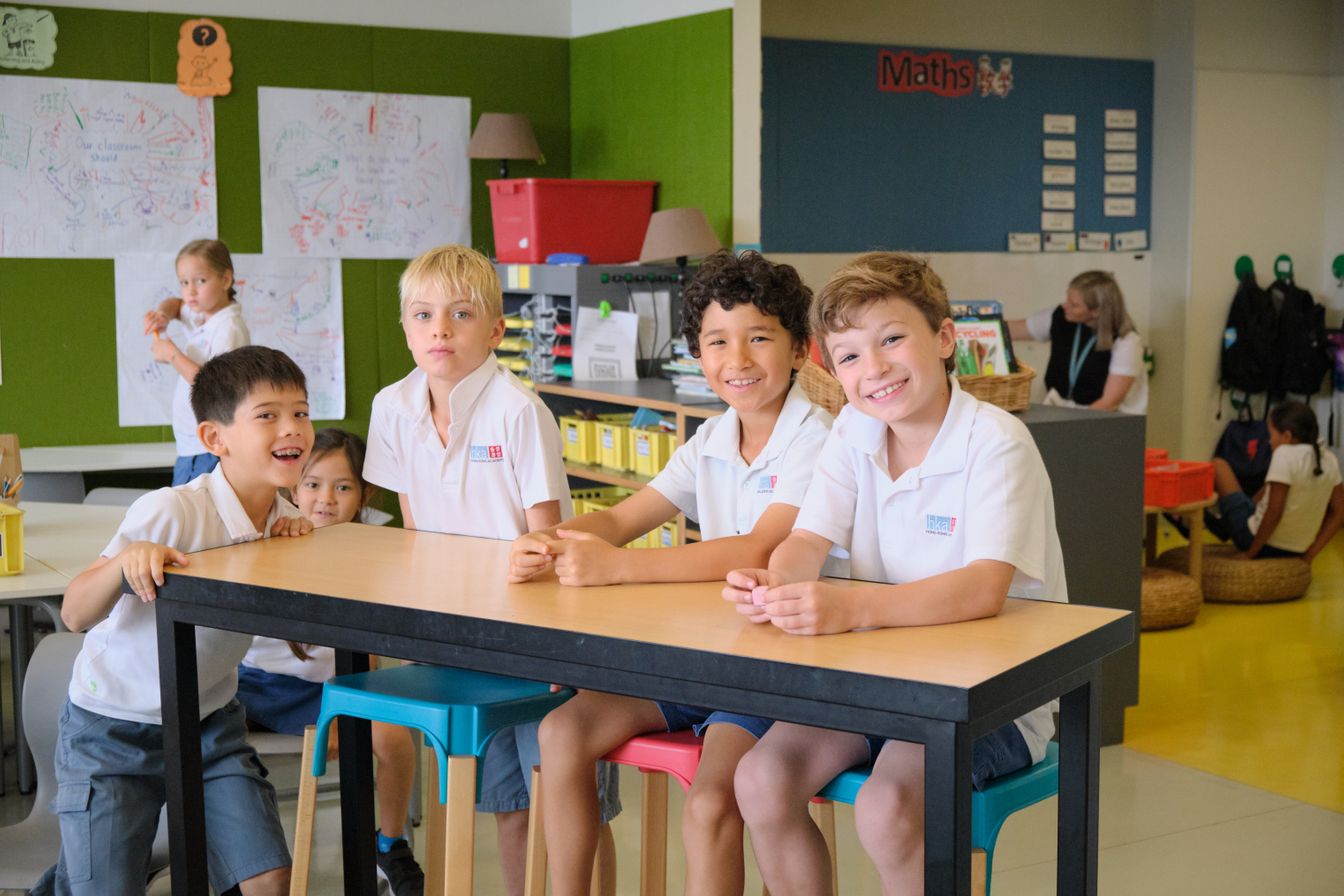 OUT OF the classroom and into the world
A key feature of our programme is the emphasis we place on students taking their learning beyond the classroom. HKA students begin to grow their identities as global citizens from a young age and they become empowered to act with the recognition that they can make a difference in the lives of those around them. Through exhibitions, performances and assemblies, students learn how important each individual's contribution is towards a collective goal. They are able to apply a wide range of skills and dispositions to their interactions with local organisations, through which they begin to see their potential for influencing their wider communities in positive ways.
Rigorous international Education
THE PYP EXHIBITION AT HKA
For our Grade 5 student leaders, the IB PYP Exhibition is the culmination of their learning and growth as Primary School students at HKA. The IB PYP exhibition provides students with an opportunity to demonstrate independence and responsibility for their own learning, to synthesise and apply their learning from previous years and to take authentic and personal action. Students explore global issues through the lenses of the United Nations Sustainable Development Goals and are supported by teachers, mentors, parents and other HKA community members to inquire, analyse and act in personally relevant ways.
TRANSITIONING TO SECONDARY SCHOOL
As an authorised IB continuum World School, our programme is designed to support students as they complete the IB PYP and prepare to embark upon the IB Middle Years Programme (IB MYP). Please visit our Grades 6-10 page to learn more about the IB MYP at HKA.